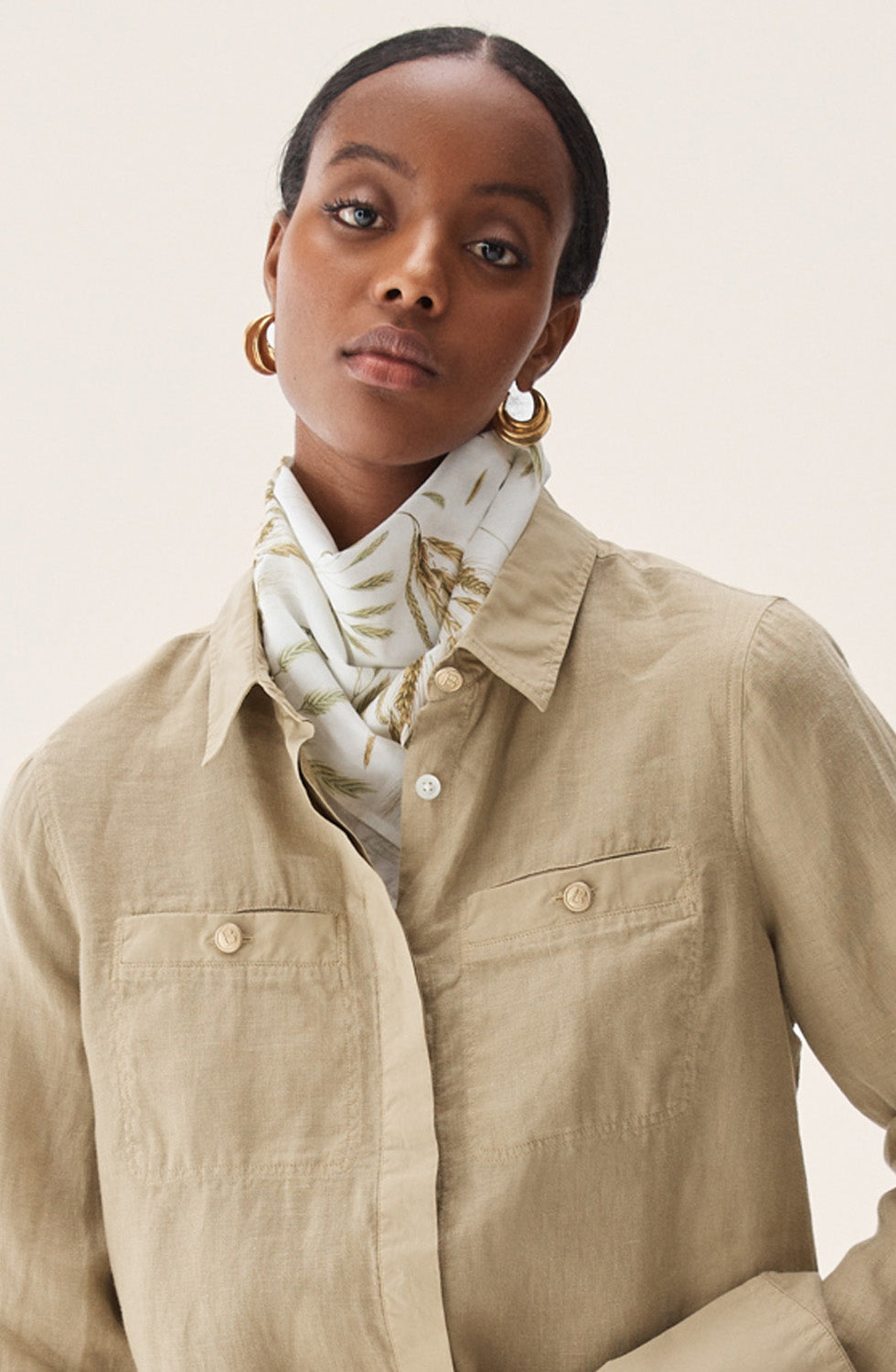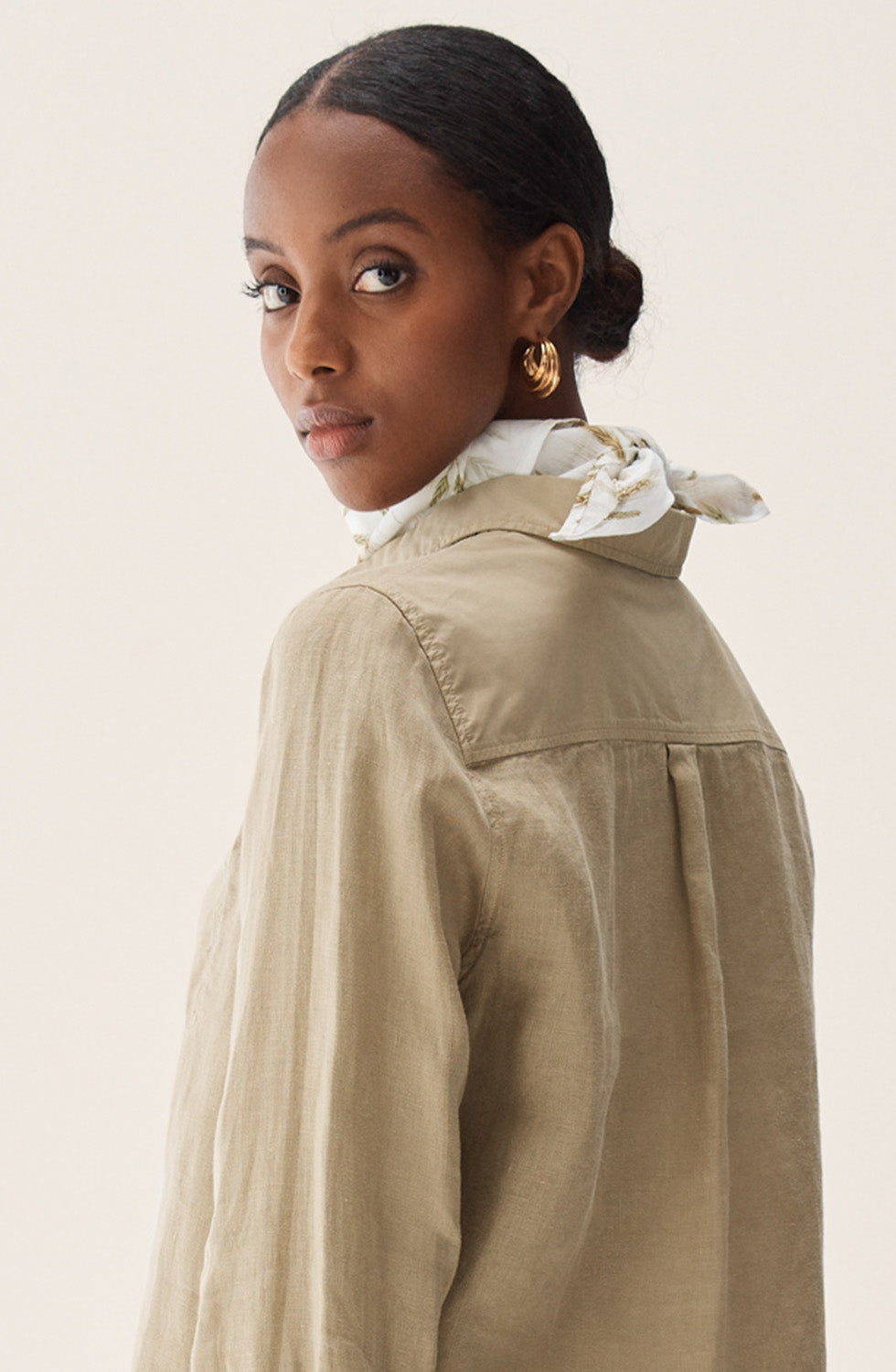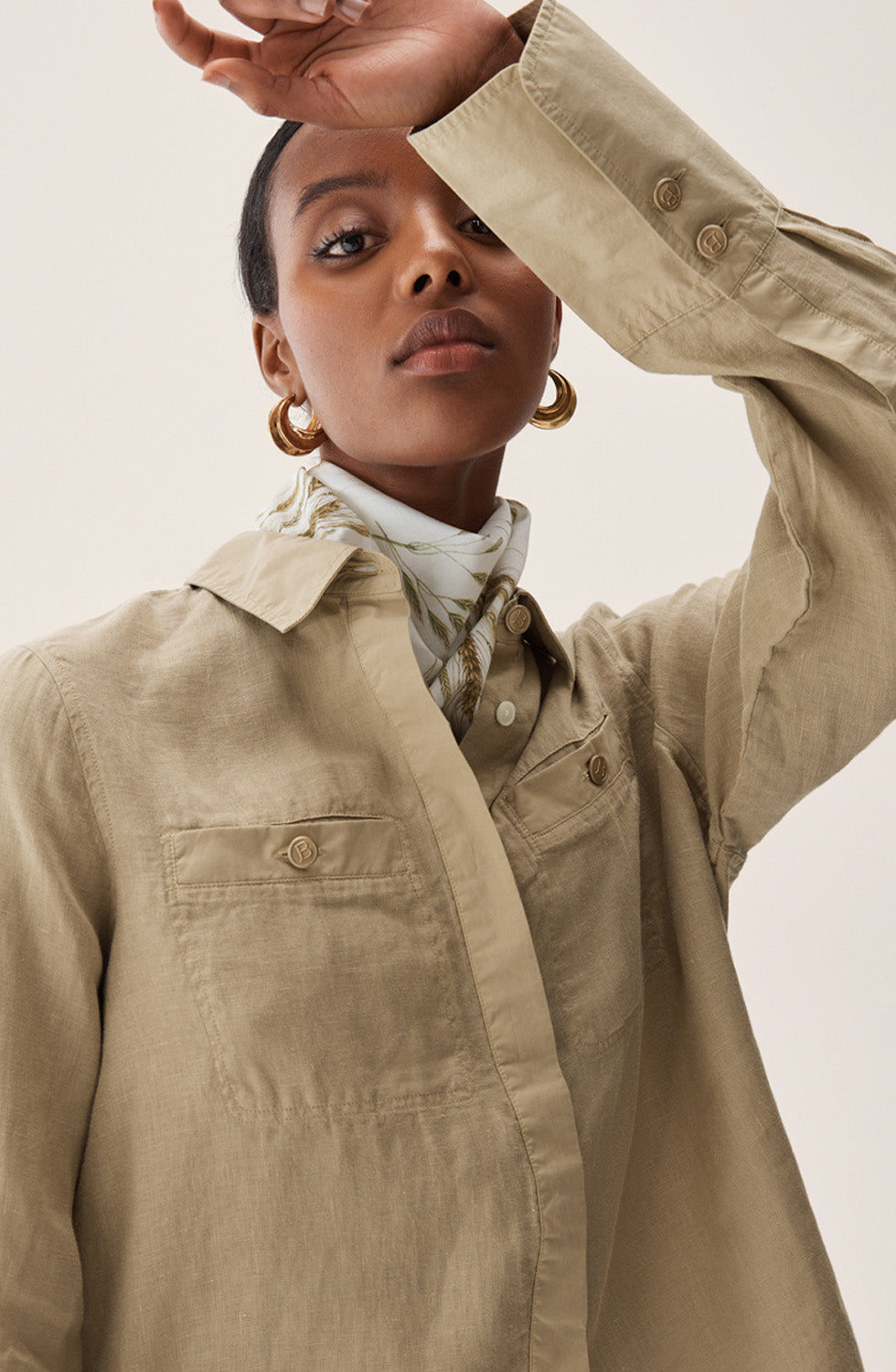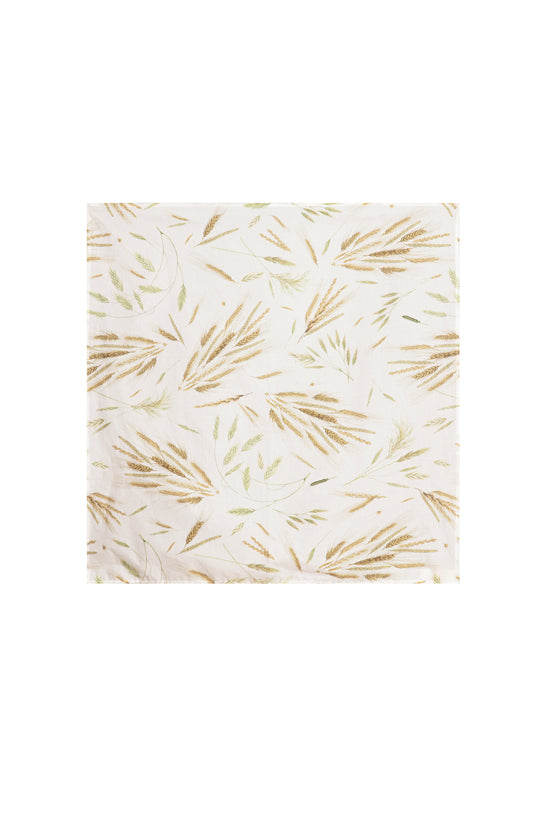 Petronella Scarf Print
In stock
Petronella Scarf is the ultimate accessory with a new pattern for the season. It's square in shape and has a printed pattern. Wear around your neck, on your handbag or over your shoulders this spring. Team up with matching Palma Top and Polly Shorts.
Fabric: 100% cotton

30 degrees hand wash in machine

This item comes in one size only
Measurements: 58x58cm

Made in Portugal
Shown here with Rachel Shirt.
It's free of charge to exchange items for a different size or color. To exchange an item, place an new order at Busnel.com. Once we have received your return, we will credit your account. Please note that we only offer exchanges free of charge to a different size or color.
It may be possible to cancel an item or change it to a different size or color, depending on the status of your order. We are unable to add an item to an existing order, you need to place a new one. If you need to change your order, send an email to online@busnel.com as soon as possible.
It's free shipping for all orders within Sweden. For international shipping we charge 150 SEK. For delivery outside the European Union, custom fees, other taxes and charges will be added to the purchase price.
If you have your tracking number but still cannot track it, send an email to our customer care online@busnel.com with your order number and we will look into this for you.  
Send email to online@busnel.com as soon as possible. When you get in touch with us, please provide us with your order number, information about the issue and pictures or your item. Please be aware that items which have been damaged as a result of normal wear and tear will not be considered as faulty.